Overview
It is no secret that marketing has been completely changed by the digital revolution, it is now possible for organisations to reach a global audience even with a relatively modest budget.

One of the most powerful advertising tools for businesses is content creation for platforms such as Youtube & Vimeo.

One of the most successful advertising campaigns of the past decade was from a little-known appliance company called Blendtec, who's 'Will It Blend' series of videos generated millions of views and made the household appliance company into a household name.

Despite the potential for growth, many organisations are still ignoring video as part of their marketing strategy. This stems from the myth that creating content is an expensive process, either due to the costs of hiring new staff or buying new equipment.

This course has been designed to teach beginners how to create professional looking videos with even the most basic equipment. The course is taught by Bauer Media's award-winning journalists, who know how to create eye-catching video content.
Learning Objectives
This course will cover the core skills that will get you started with using videos as part of your marketing strategy, including:
Visual storytelling
Interview techniques
Visual grammar - the right shots for the right story
Use of 'GVs' (general views), cutaways and establishing shots
Scripting
Voiceover techniques
Onscreen training
How to do a piece to camera (PTC)
Target Audience
This course would suit anyone who is involved in their company's marketing or communications strategy, including:
Marketing Professionals
PR Professionals
Managing Directors
Web Designers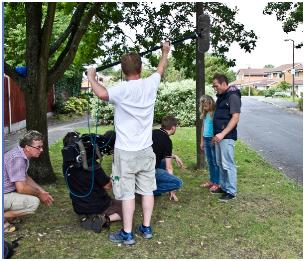 VIDEO MARKETING ITINERARY:
09.30 Registration; teas and coffees


10.00 Course Introduction and Expectations
10.30 Storytelling with Pictures

Story Arc

Creating a Shot List
11.15 Break
11.30 Filming Interviews

12.15 Interview Techniques
12.45 Feedback and critique
13.00 Lunch
Session Two
14.00 Scriptwriting
Script Construction

Every Word Counts

Mind Your Language!
14.45 On Screen
Presentation Skills

The Voice
15.00 Working Break
15.15 Action – Pulling It All Together


16.00 Critique and Summary