Inspiration Station

Paul Lockitt is the Presentation Station's founder & chief consultant with 30 years experience in broadcasting at Key 103, Sky & Granada TV.

Paul has scooped the Sky/ITN National News Broadcasting Award no less than 5 times - 3 of those were won consecutively and the 4th was achieved after he came out of award entry retirement! There have also been honours for his presentation talents at the New York Radio Festival & the O2 Media Awards.

20 years in the hot seat at Key 103 makes Paul the longest serving and most successful breakfast news broadcaster in the UK.

Paul is also in great demand to host lectures & workshops in broadcasting, presenting and voice coaching at universities, colleges and in the private & public sector for police and fire chiefs. He has chaired public questions and answer sessions with top level politicians including Prime Minister David Cameron and former PM Gordon Brown.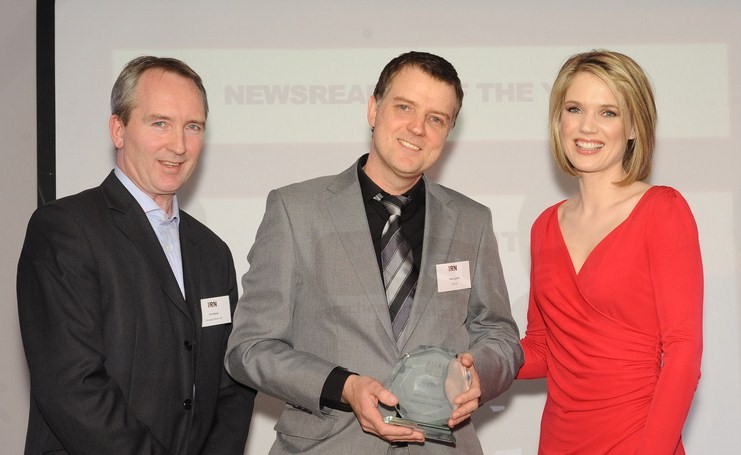 Paul Lockitt Accepts his 5th trophy for
National News Presenter of the Year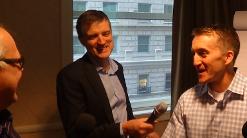 Training with the Presentation Station
is always interactive and fun!
More endorsements:
"Good opportunity to push me out of my comfort zone and help learning" Pennine Care

"Absolutely fantastic. Invaluable for me at this point in my development" Nottingham Probation Service

"I have benefited greatly from what I was taught" - Merseyside Fire and Rescue

"A good grounding for talking to the media and handling a crisis" - Housing and Care 21
Specialisation Station
The path to engaging, powerful presentation skills and media messages comes from preparation.
A Presentation Station workshop is tailor made to focus on fears & knock out those nerves to bring out your natural communication skills.
Speaking in public, into a microphone or camera lens is a performance. It may not be a show but a 'performer' needs to showcase his/her personality to win over the audience.
From the moment you engage the Presentation Station our skilled and experienced trainers will work with you to create and deliver a personalised skills development workshop for you and your business.