Essential Media Skills
"Clarity & Confidence" ...... "Clarity & Confidence" ...... "Clarity & Confidence" ...... "Clarity & Confidence"
"Not as terrifying as I expected. Paul is very encouraging" - Manchester Int Festival
Overview

It is no secret that broadcast media can be your best friend or your worst enemy. Learning how to deliver a clear, effective & positive message is key for a well-planned public relations strategy. Our essential media training course delivered over one day will teach you the vital skills you need to communicate with the media across all platforms and ensure your message stays on point.

The course is delivered by Presentation Station's award-winning journalist, Paul Lockitt who has conducted thousands of broadcast media interviews with world leaders and business leaders, politicians and the public.
Learning Outcomes
This course has been designed for people who are fairly new to speaking to the media, and will provide you with the knowledge and skills to confidently handle any interview for radio, TV and the press, including:
A unique insight into how journalists and broadcast professionals operate
Making your encounter with the camera count and your moment in front of the mic really matter
Understanding how TV, radio, the press and social media operate to use it to your advantage
Giving you the skills and confidence to practice in a safe environment
Tutor
Paul Lockitt
Paul Lockitt is Bauer Media's multi-award winning Breakfast News Editor with twenty years' experience in broadcast journalism at Bauer Media, Sky Sports and Granada TV. In addition, Paul has vast experience as a University Lecturer and a Media Skills Trainer.
He has won the Sky ITN National News Broadcasting Award no less than five times, has been honoured for his talents at the New York Radio Festival and the UK 02 Media Awards.
Paul is in huge demand to host broadcast lectures and workshops. He is a specialist in delivering presentation skills and voice coach training in higher education, the public and private sectors. Paul also has an enviable reputation for chairing public question and answer sessions with high ranking politicians including Prime Minister David Cameron, Deputy Prime Minister Nick Clegg and former Prime Minister, Gordon Brown.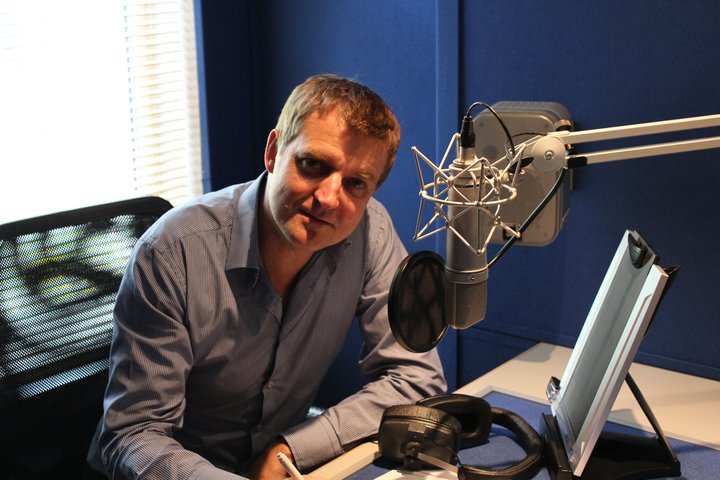 10.00 - 3, 2, 1 …
Introductions and expectations
10.15 - Prepare for the glare of the media
spotlight
Behind the scenes of TV, Radio, the Press and Social Media
De-mystifying the media
Know your enemy and think like a journalist
10.45 - The Good and the Bad
Lessons from the best and worst

11.10 - Break
11.25 - After the break - The Message
Make your own headlines
Creating chunky sound-bites
Remote Control - take charge of the interview
11.45 - Action - Take One
Individual interview practice on camera
1.00 - Lunch
1.45 - BLT - Body Language Techniques
Keep Calm and Communicate
What Not To Wear
2.15 - The Voice
2.45 - Break
3.00 - Action - Take Two
Individual interview practice on camera
4.15 - Cut!
All participants receive a DVD featuring footage of their individual performance and a personalised critique.